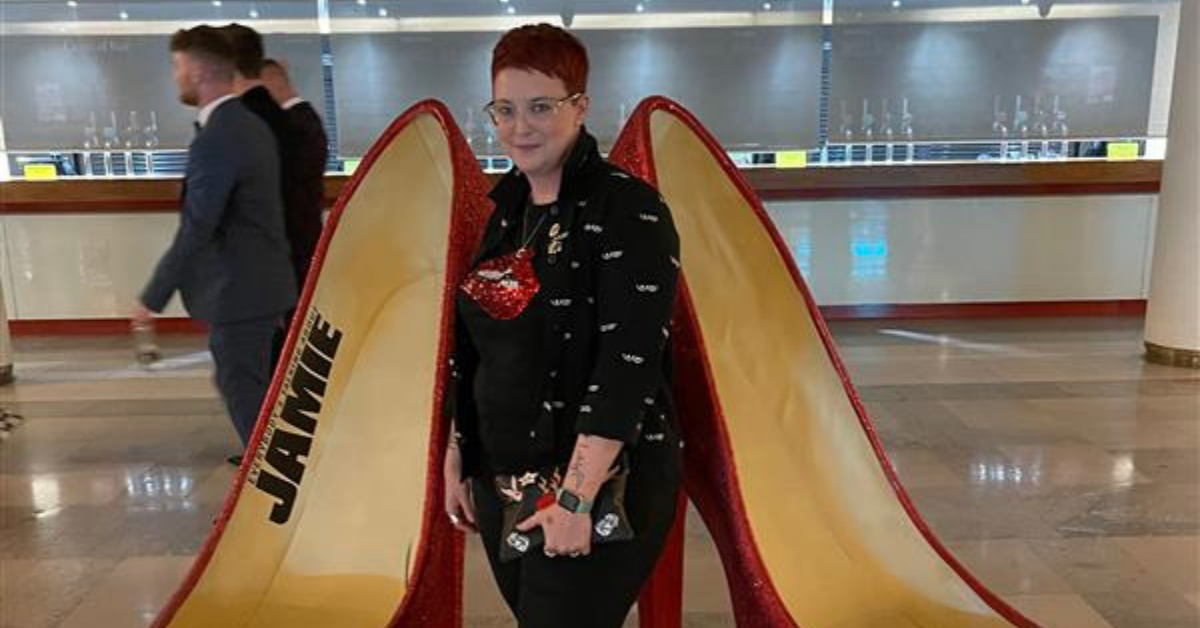 As someone who has watched the BBC Three documentary 'Jamie: Draq Queen at 16' and seen the musical adaption inspired by it six times in the West End, I was over the moon to attend the film premiere of 'Everybody's Talking About Jamie' recently and get a preview of the standout moment to come for thousands who identify with Jamie Campbell's story about difference and acceptance.
As a former secondary teacher, member of the LGBT+ community and now parent, the story resonates with me on so many levels and does for anyone who has felt the unwavering love of a parent for their child, shown to us through Jamie and his mother Margaret, has been bullied for being different like Jamie and Pritti by bully Dean and finally found someone who shows you you're not alone in this world as drag role model 'Loco Chanel' shows Jamie the ropes.
Other key themes which speak to me is seeing a teacher not dealing with inappropriate language in the right way, the journey to self-love and the struggle for acceptance from our own parents.
Being born and raised in the 80s and 90s, I didn't have a full grasp on what I was living through at the time - the surging AIDS epidemic and rise of Section 28. As I came to realise who I was whilst at school, section 28 ensured I had no education or support from teachers about anything other than a cisgender, heterosexual way of life. It was telling me who I was as person didn't exist elsewhere.
The AIDS epidemic promoted bigotry and exclusion and allowed those people to publicly condemn any kind of feared difference, an ideology which would have a knock-on affect into my adult life.
With all this, I never imagined today I would be a proud married gay woman with an adopted child. But I am, because people were brave enough to stand up and tell their stories.
That is what 'Everybody's Talking About Jamie' embodies; telling Jamie Campbell's story as a teenager growing up as gay and wanting to pursue the art of drag while trying to navigate school life against the grain. But it also highlights there are still lessons to be learnt for all – how we need to do better to make our schools inclusive for all, how to be the friend and ally someone needs and how important it is to have real role models in your life to show you the way.
We are proud at Diversity Role Models that our work looks to help schools in all these areas. We take our volunteer role models into the classroom with us and share their journey with the pupils and staff. We help support the staff to make their environments as inclusive as possible and we give the pupils the opportunity to listen, reflect and take on board an array of messages based on personal experiences from across the LGBT+ and ally community.
The story of Jamie inspires me to keep telling my story, and it's ever evolving journey, in the hopes that it might help someone who hears it. If it also inspires you then please do consider getting involved with Diversity Role Models as a volunteer and come and share your story too.
Everybody's Talking About Jamie is available on Amazon Prime from 17 September.