I remember many years ago, sitting with Suran in a café along The Cut, close to Waterloo station in London. It was a warm summer's day. I was working nearby at the National Theatre studio. We talked over coffee and cake about an idea of Suran's. I had then – and have now –  nothing but respect for Suran, so naturally I was keen to find out more.
Suran wanted to leave her job in a school and start an organisation. At that time I don't think she had a name for it. She wanted this organisation to tackle bullying in schools. But more than that, bullying of the LGBTQ community in schools. Suran had come across bullying first hand, she had witnessed the effect bullying had on the mental and physical health of students, the devastating consequences it had on every part of their lives, sometimes to the point of students taking their own lives, because hope and help wasn't available. Suran was, from that very first meeting, absolutely passionate about her idea. Her determination never wavered.
Starting from scratch would be a huge commitment for Suran. She would go from a steady job with a guaranteed income to the wilderness of fundraising and becoming an employee. More importantly and with a real amount of difficulty, she would have to convince society, schools and students to acknowledge that this was a very real concern, causing very real problems to our youth.
What could I do? I didn't have a high public profile or stacks of spare cash to offer. It was simple. Suran wanted me to be a Patron.
"I said yes immediately because I believed in her and her idea, because I knew the dangers our youth faced every day of their lives, in school and in the world. I said yes."
- Shelley Silas, Patron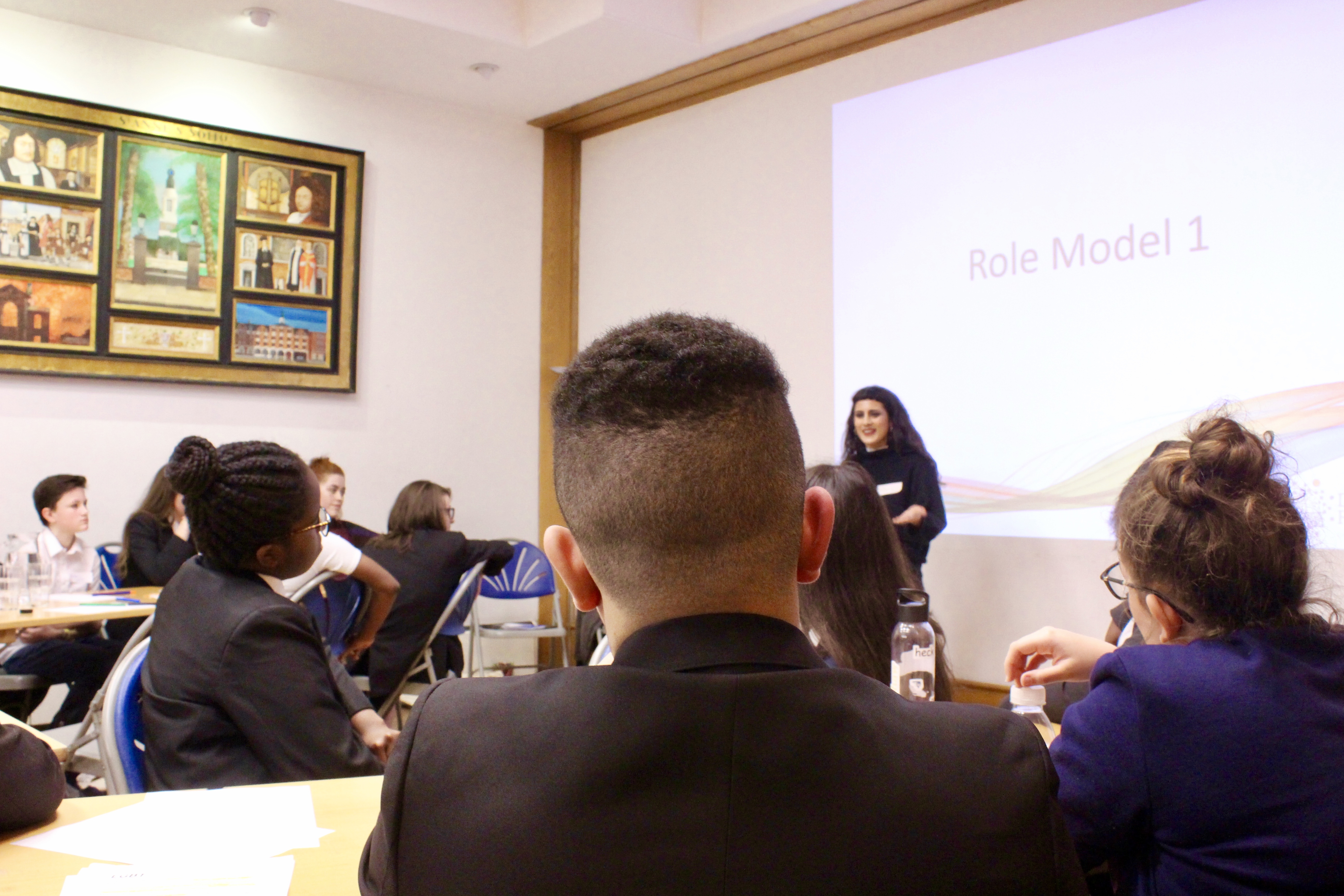 Once DRM had become an actual company, I was keen to go into schools and became a role model. I saw for myself the vital and life changing work Diversity Role Models offers and the transformation it had made to students' lives.
Now, in 2019, with some parents and schools wanting to remove LGBTQ teaching from the curriculum, DRM's mission is now more vital and urgent than ever.