The Diversity Role Models Summer Soirée Pride Fundraiser - See how it went...
What a night!
In celebration of Pride Month, Diversity Role Models held our Summer Soiree - our biggest summer fundraiser yet - on the picturesque garden rooftop of The River Building, courtesy of our venue donors Deliveroo. Our esteemed DRM Ambassador, Ben Pechey, hosted the event with energy, humour and spectacular sparkles. With keynote speeches from our Patron Linda Riley and Dame Kelly Holmes, along with heartfelt stories from DRM Head of Relationships, Emma Miller-McCaffrey, the evening brought together a multitude of supporters, volunteers, and the LGBTQ+ community's finest.
With live magic and music, delicious food and drinks, exclusive 'lucky dip' items won alongside an exciting auction. It was also a wonderful opportunity to announce our brand new Diversity Role Models Patron Rob Madge, and DRM Ambassador, Eva Echo.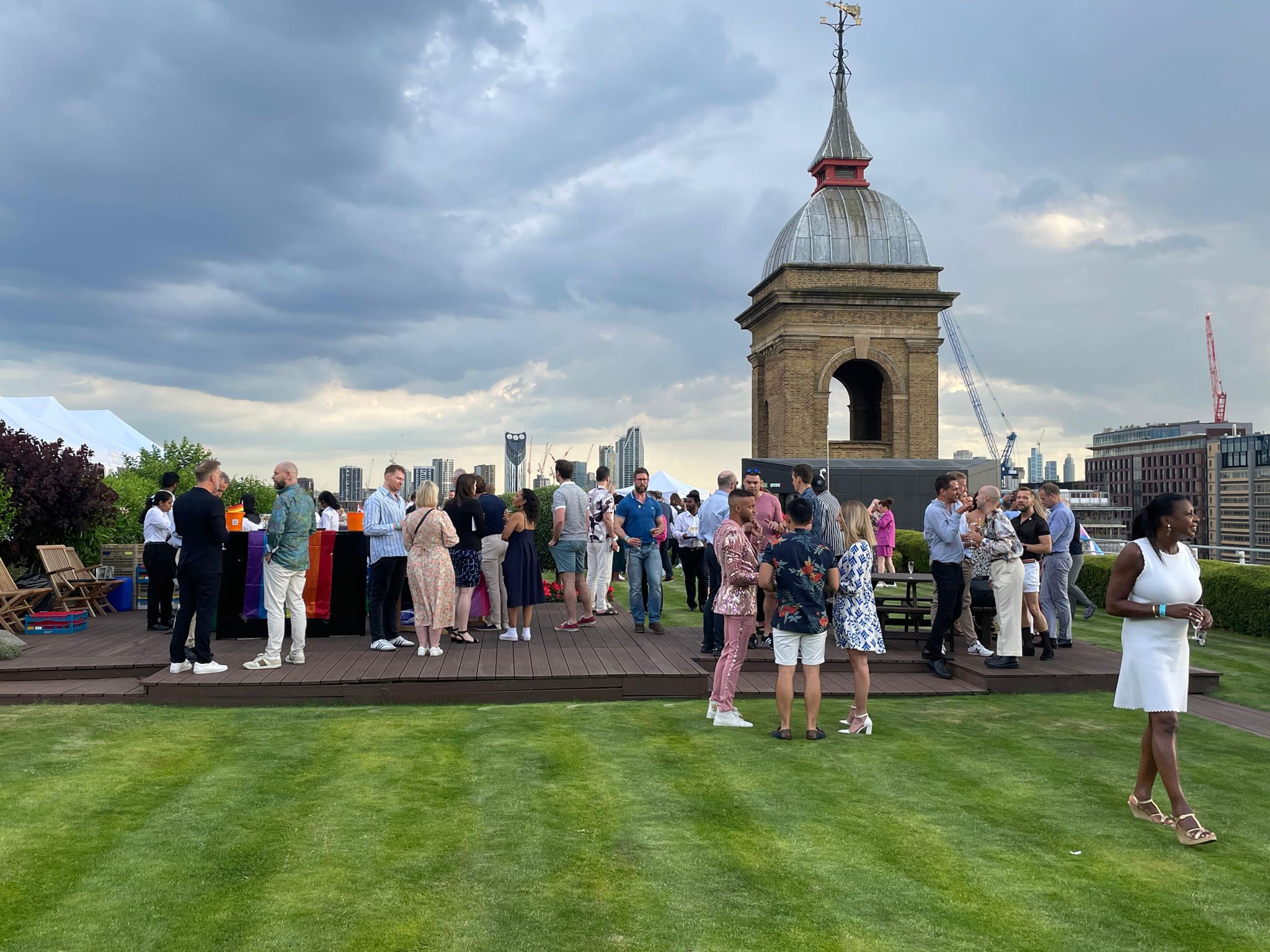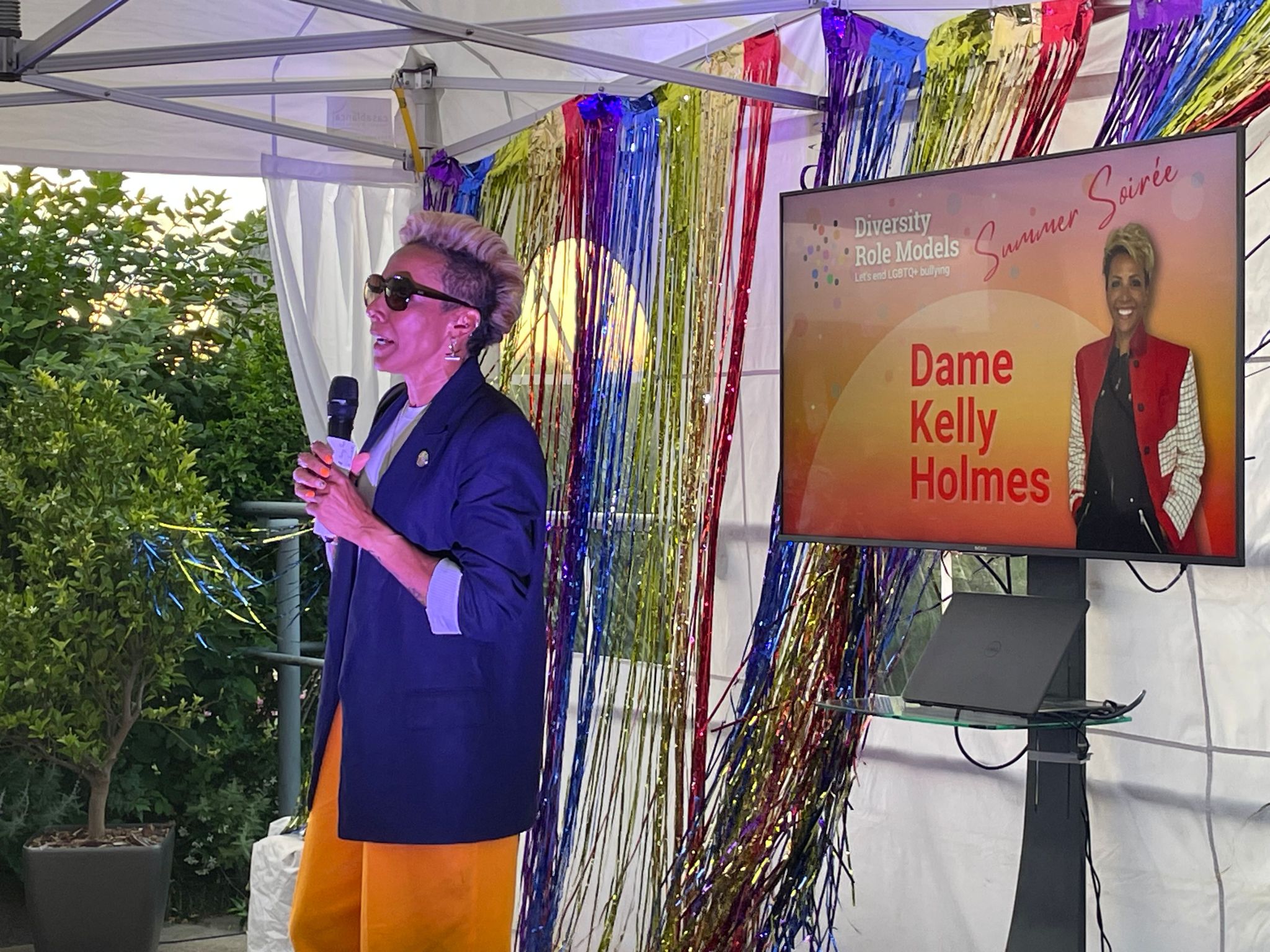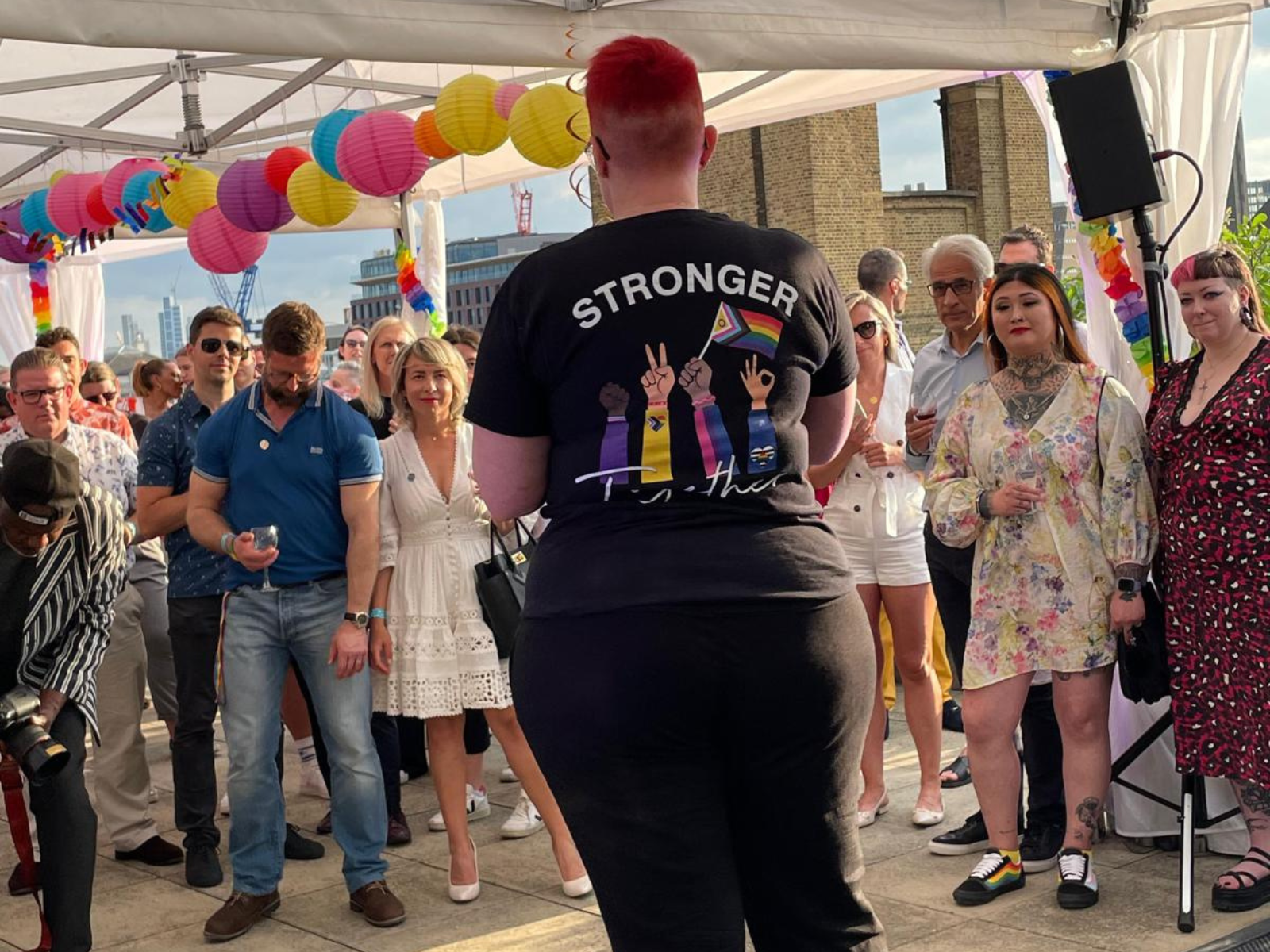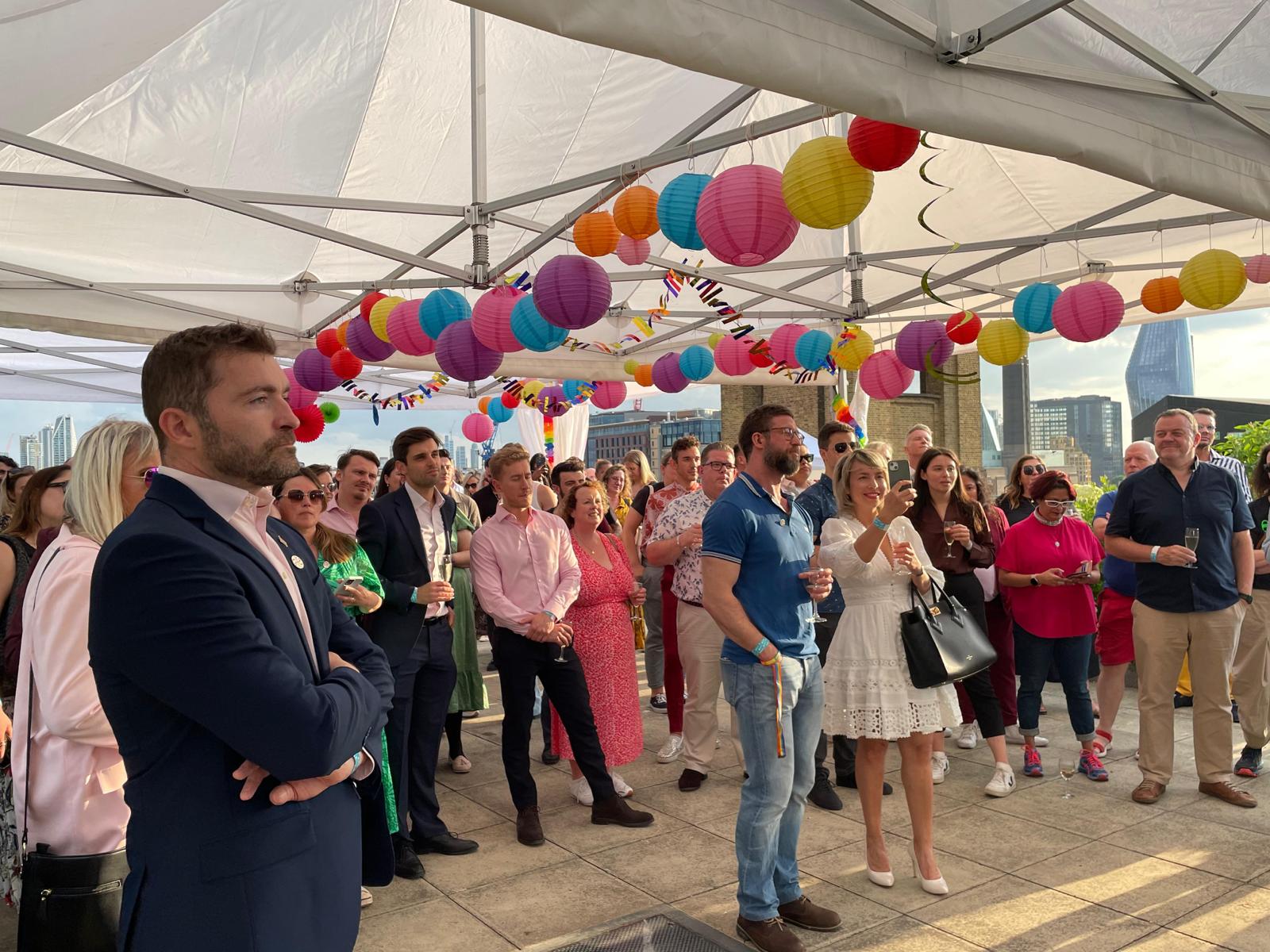 We did it!
The event proved to be a tremendous success, as we exceeded our '50 for 50' fundraising target of £50,000 during the evening, thanks to the generosity of our guests and supporters. This will now allow us to provide 50 schools who would otherwise not afford it, with DRM's impactful LGBTQ+ Anti-Bullying workshops.
You can still donate to our '50 for 50' fundraising campaign HERE – Every additional £1k means that we can support another school with our workshops to end LGBTQ+ bullying.
We extend our heartfelt gratitude to our event supporters, Link and Interbank, and our event sponsors, Kroll, Pacific Life, BT Group, and HSBC Innovation Banking. Their invaluable assistance made this occasion possible.
Continue your support!
If you were inspired by the impactful stories shared during the event and wish to continue supporting the work of Diversity Role Models, we invite you to consider the following options:
Embark on a journey to become a volunteer role model by visiting https://www.diversityrolemodels.org/volunteer/what-is-a-role-model.
Discover how your workplace can contribute to funding our important work by emailing emma@diversityrolemodels.org  or Matt.Garvey@diversityrolemodels.org.
Make a regular donation at https://www.diversityrolemodels.org/donate .
We appreciate your continued support in our mission to create a more inclusive society and put an end to LGBTQ+ bullying.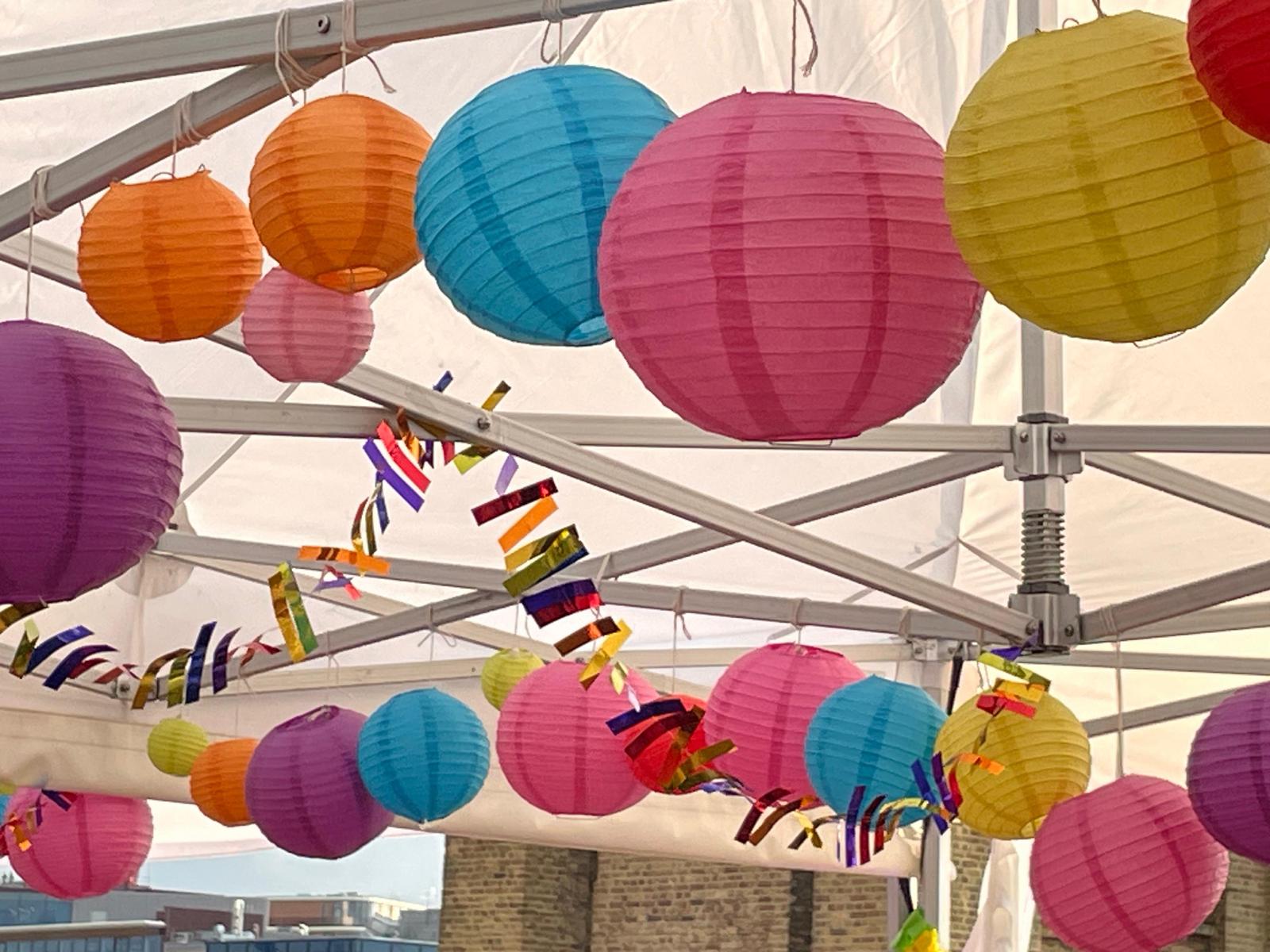 Re-live the event highlights with our photos and social media posts…
To relive the memorable moments from the event, you can view and download the photos from our professional photographer on the evening, Patrick Lewis
>>> CLICK HERE TO ACCESS PHOTOS BY PATRICK LEWIS <<<
Enter the Password: DRM2
Zenfolio Download Instructions:
In gallery mode press tab at top right – Select Photos
A round circle appears bottom left on each photo when you use the mouse on the image.
Use the mouse to select the image you want by ticking the centre of each circle
A Download tab appears on the top right of gallery
Select this and the images will download to your device
Share your memories on social…
You can see more of the fab pictures taken on the night by visiting our 'DRM Soiree' pinned stories on the Diversity Role Models Instagram page at @DiversityRM and where we've shared highlights of the evening posted by those at the event.
Don't forget to share your own pics on social media with the hashtag #DRMSummerSoiree.
Can I still support the Diversity Role Models '50 for 50' campaign?...
YES! You can still help us by donating to our Diversity Role Models '50 for 50' fundraising campaign. Every £1,000 raised will let Diversity Role Models provide essential LGBTQ+ anti-bullying workshop to an additional school across the UK in the academic year 2023-24 who may not otherwise be able to afford it.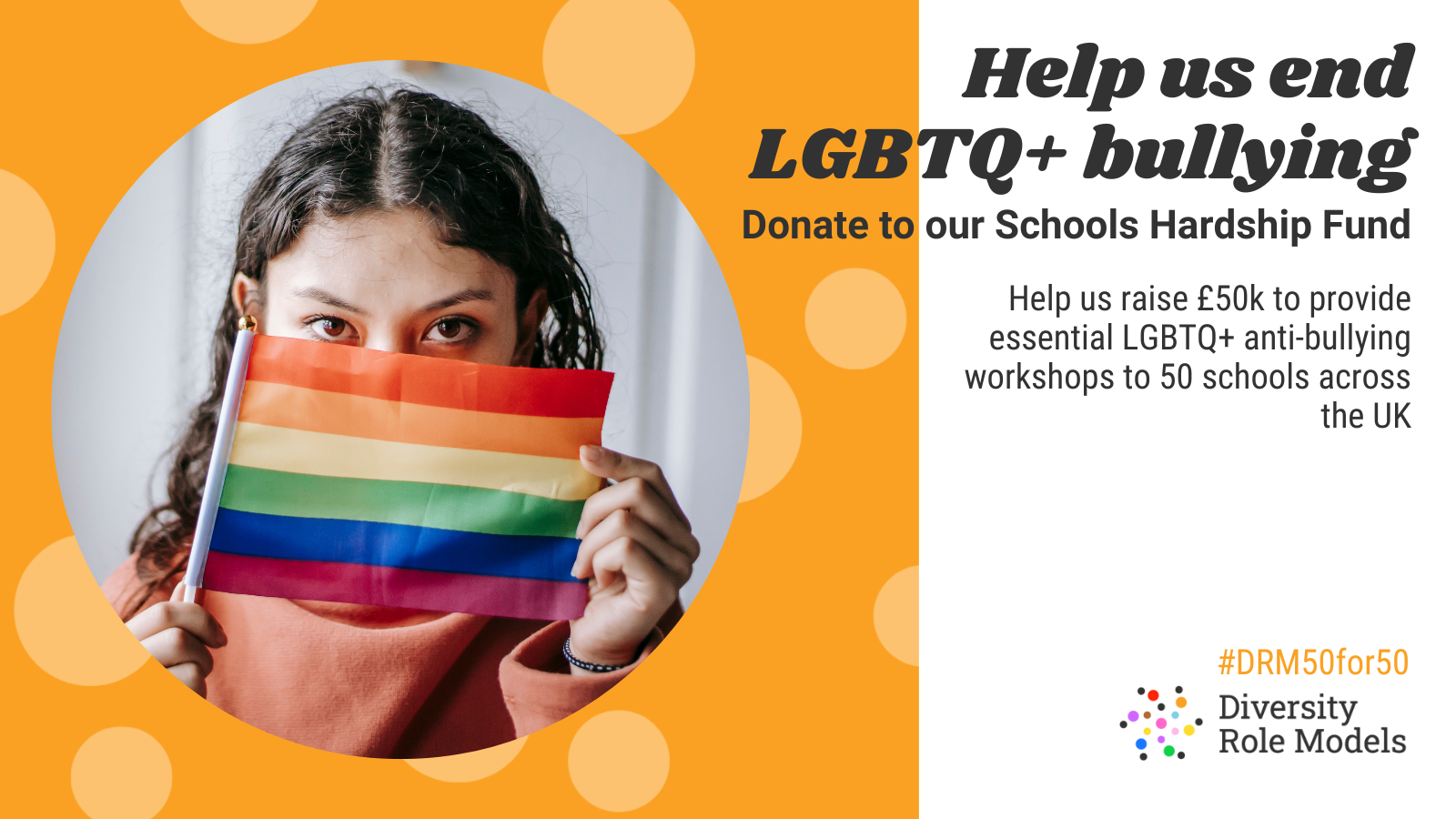 DONATE TO OUR '50 FOR 50' FUNDRAISER HERE
Previously: LGBT+ History Month Reception
To celebrate LGBT+ History Month we at Diversity Role Models held a fundraising drinks reception at The Club at The Ivy with wonderful DRM Patron Clare Balding and Former Olympic Swimmer Mark Foster hosting proceedings. The night saw many supporters, volunteers and funders all come together to celebrate our work in schools and to share in our passion for making them a more inclusive place for all.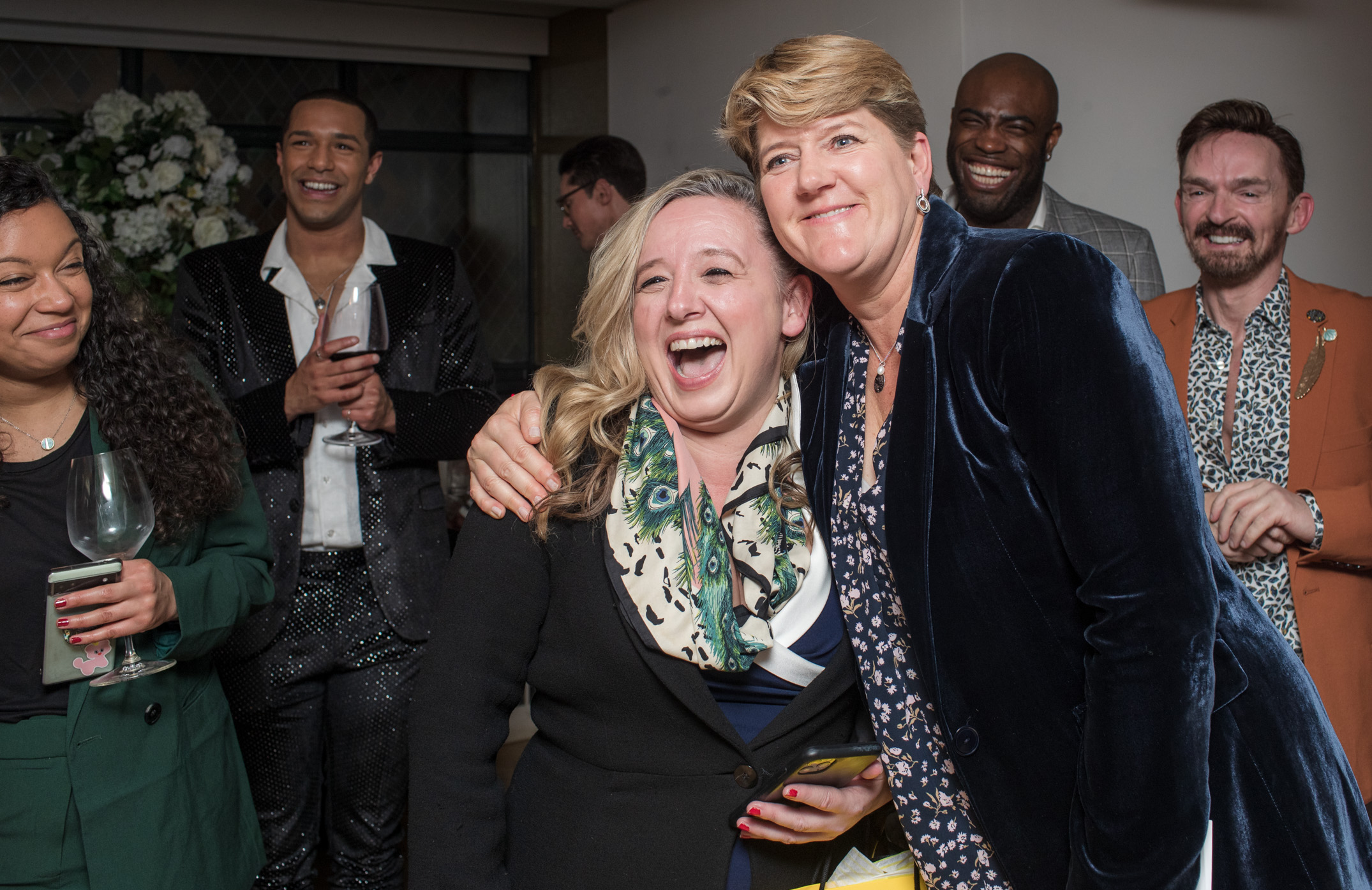 The event raised an incredible £21,949.35 - the equivalent to 2,194 young people receiving our workshops in their classroom. We can not thank our event supporters Interlaw Diversity Forum and our event sponsors Jefferies, Miller and Lloyds enough for helping us make it happen. 
If you liked what you heard last night and feel you could continue to support the work of Diversity Role Models please do consider the following options:
The view all the photos from the event please follow the links below.
Password: DRM1
Sharepoint Download Instructions
To view gallery mode in Sharepoint in the top right press All Documents
Select Tiles
Right click on individual photos and select Download
Alternatively click the tile to open it and in the top left click Download
Password: DRM1
Zenfolio Download Instructions
In gallery mode press tab at top right – Select Photos
A round circle appears bottom left on each photo when you use the mouse on the image.
Use the mouse to select the image you want by ticking the centre of each circle
A Download tab appears on the top right of gallery
Select this and the images will download to your device