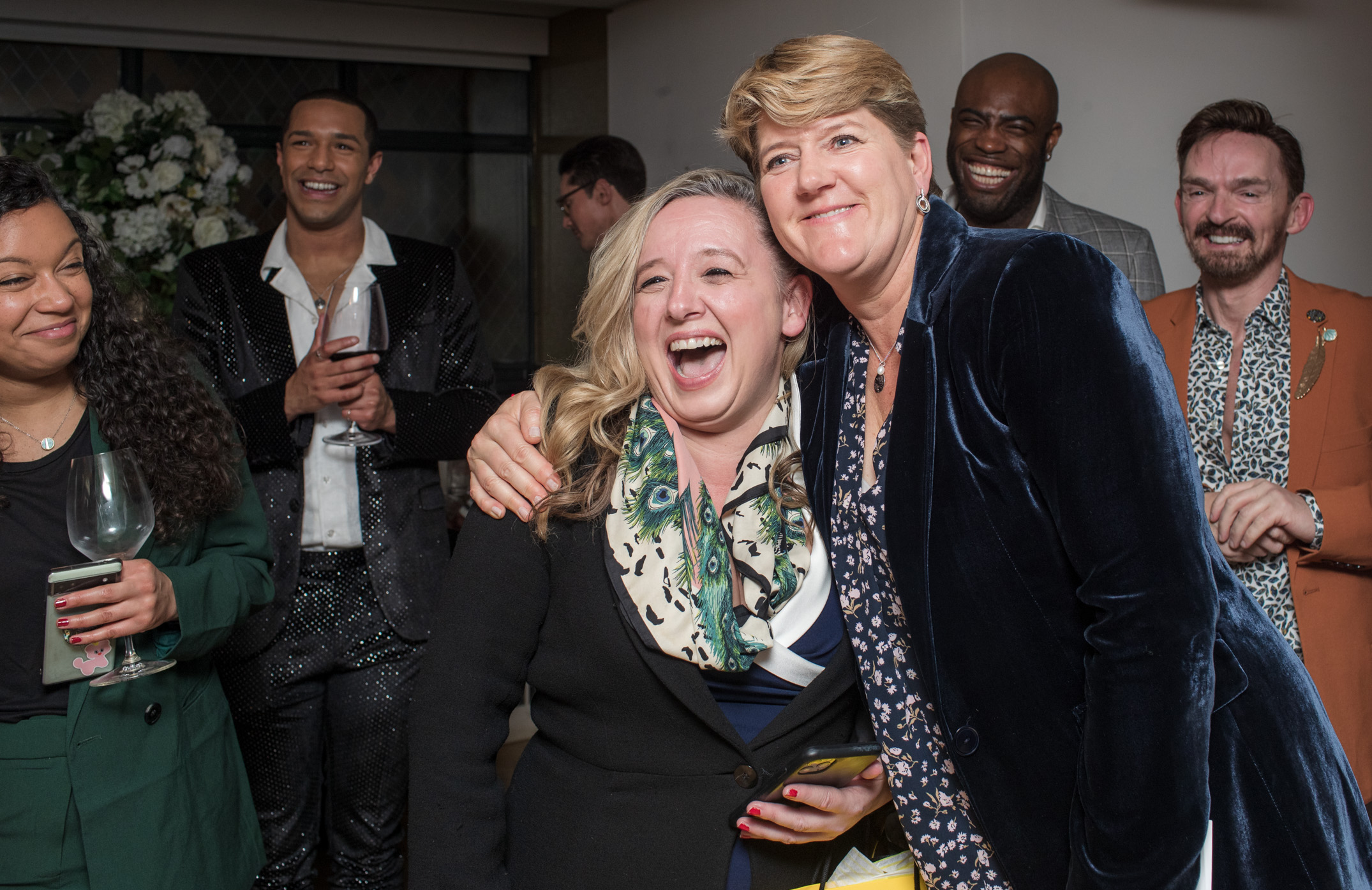 LGBT+ History Month Reception
To celebrate LGBT+ History Month we at Diversity Role Models held a fundraising drinks reception at The Club at The Ivy with wonderful DRM Patron Clare Balding and Former Olympic Swimmer Mark Foster hosting proceedings. The night saw many supporters, volunteers and funders all come together to celebrate our work in schools and to share in our passion for making them a more inclusive place for all.
The event raised an incredible £21,949.35 - the equivalent to 2,194 young people receiving our workshops in their classroom. We can not thank our event supporters Interlaw Diversity Forum and our event sponsors Jefferies, Miller and Lloyds enough for helping us make it happen. 
If you liked what you heard last night and feel you could continue to support the work of Diversity Role Models please do consider the following options:
The view all the photos from the event please follow the links below.
Password: DRM1
Sharepoint Download Instructions
To view gallery mode in Sharepoint in the top right press All Documents
Select Tiles
Right click on individual photos and select Download
Alternatively click the tile to open it and in the top left click Download
Password: DRM1
Zenfolio Download Instructions
In gallery mode press tab at top right – Select Photos
A round circle appears bottom left on each photo when you use the mouse on the image.
Use the mouse to select the image you want by ticking the centre of each circle
A Download tab appears on the top right of gallery
Select this and the images will download to your device