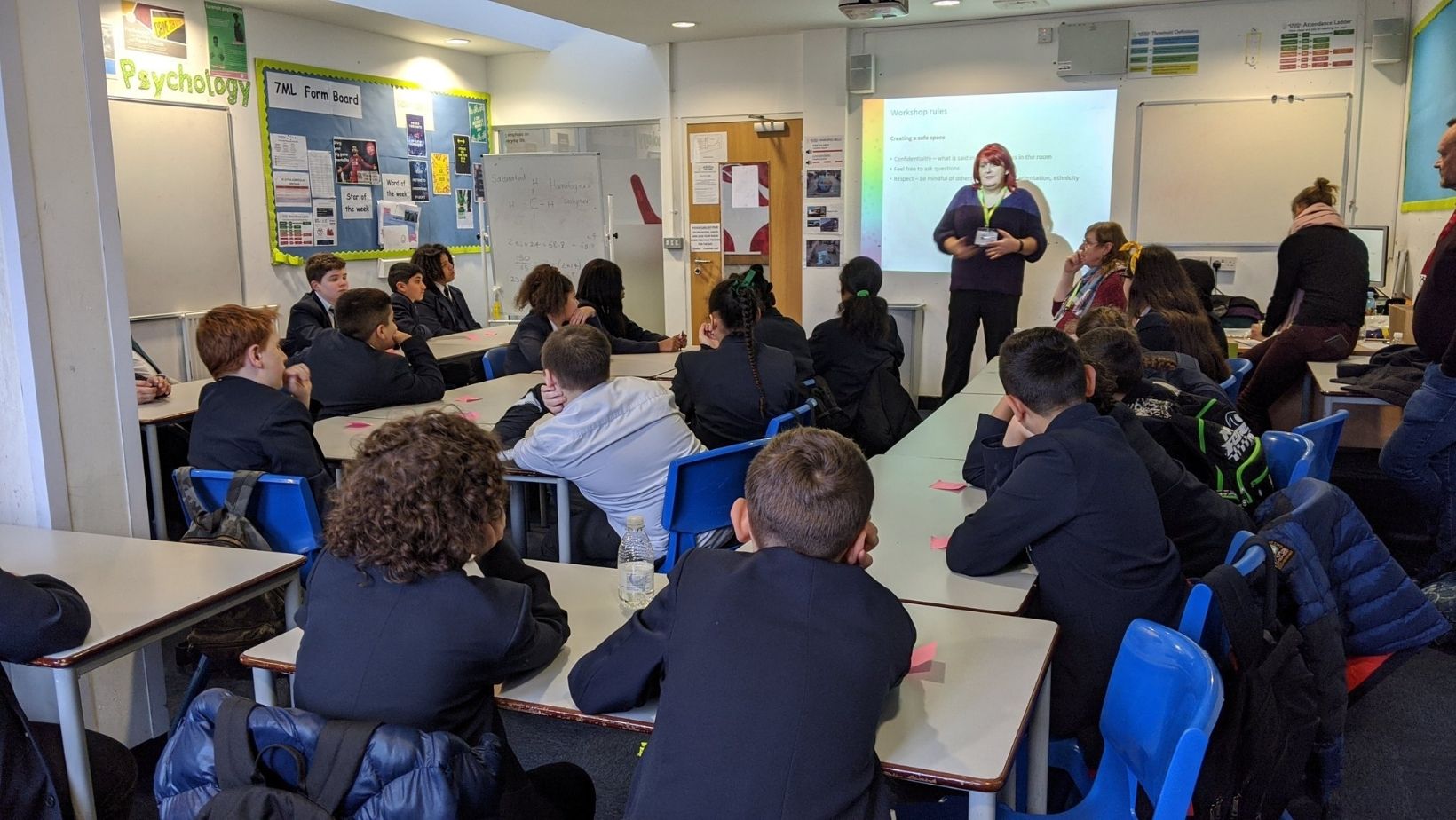 Role models are storytellers. They are volunteers who have a pivotal role in our educational workshops. Each workshop features at least one role model who is LGBT+ or an ally who shares a 5-minute personal lived experience story. Role model stories are unique, personal and seek to inspire empathy in students and young people.
At Primary school they talk about the diversity within their own family, with specific reference to sexual orientation or gender identity that can connect with pupils aged between 5 and 11. 
At Secondary school and college they discuss different identities through their personal experiences or an explanation of what being an ally means to them to pupils aged 11 to 18. 
A trained facilitator is the workshop lead and has overall responsibility for the delivery of the workshop and a role model has a supportive role to the facilitator.
All role models will:
attend an initial two-hour training session
be required to consent to checks on their suitability to volunteer with children, including completing a DBS check
comply with DRM's policies (e.g. safeguarding, volunteer)
complete an annual update of information in line with DRM's GDPR policy
We understand that personal or professional commitments may prohibit an individual from volunteering for periods of time, therefore we ask our volunteers to keep us updated when their circumstances will prohibit them from volunteering.

Watch an example role model story
Role Model FAQs
Our commitment
Diversity Role Models (DRM) is committed to developing and fostering a symbiotic relationship with role models. 
DRM will: 
provide role models with volunteer opportunities to share their personal lived experience story
communicate workshop dates and requirements with as much notice as practically possible
support role models through initial and ongoing training and education
provide opportunities for engagement with other volunteers (e.g. networking and fundraising events)
positively promote and celebrate role models via communications where appropriate
Role models have no legal status, binding obligations, or role in the management of the organisation. A role model or DRM has the right to terminate the volunteer agreement at any time.
Register your interest here