In celebration of National Adoption Week 2023, we are excited to share the heart-warming journey of a queer couple with one member in the military, who decided to adopt a child. From their initial doubts and uncertainties to forming an unbreakable bond with their little girl, this story exemplifies the power of love, trust, and the unique challenges faced by military families during the adoption process. Emma and Ann, a loving queer couple, have started an LGBTQ+ family, and their journey is a testament to the strength of love and resilience in the face of adversity.
THE DECISION TO ADOPT WITH SSAFA
Emma and Ann, both proud queer women, had always dreamt of becoming parents. However, due to various circumstances, they found themselves considering adoption. With Ann being a reservist and not a full-time military member, they were unsure about the process and how it would work for them.
In 2018, after suffering a miscarriage and going through IVF, they were advised to wait for six months before formally registering their interest in adoption. This period allowed them time to grieve and heal. Once September arrived, they wasted no time and reached out to both a local authority and a voluntary agency near their location.
Interestingly, when they mentioned their military affiliation and their identity as a queer couple, both organisations independently directed them to SSAFA (Support Adoption for Forces and Families). The uncertainty surrounding their future deployment made SSAFA the perfect fit for their situation. Without knowing how long they would stay at Royal Military Academy Sandhurst, they needed a flexible adoption agency that understood the challenges military families and LGBTQ+ couples often face.
THE INITIAL PROCESS AND MEETING THEIR SOCIAL WORKER
The couple had an initial home visit from Hannah, which involved a four-hour conversation that Emma described as a polite grilling session. Despite the intensity, Hannah's approach made the couple feel at ease. Her use of silence during the interviews allowed them time to reflect, ultimately building trust between them.
One significant advantage of adopting with SSAFA as a military family was the consistency of having the same social worker throughout the process. This continuity ensured that their social worker, Uncle Roger, stayed with them even when they had to move to different locations and during a global pandemic. This stability provided a sense of reassurance and saved them from potentially starting the adoption process from scratch if they had chosen a different route.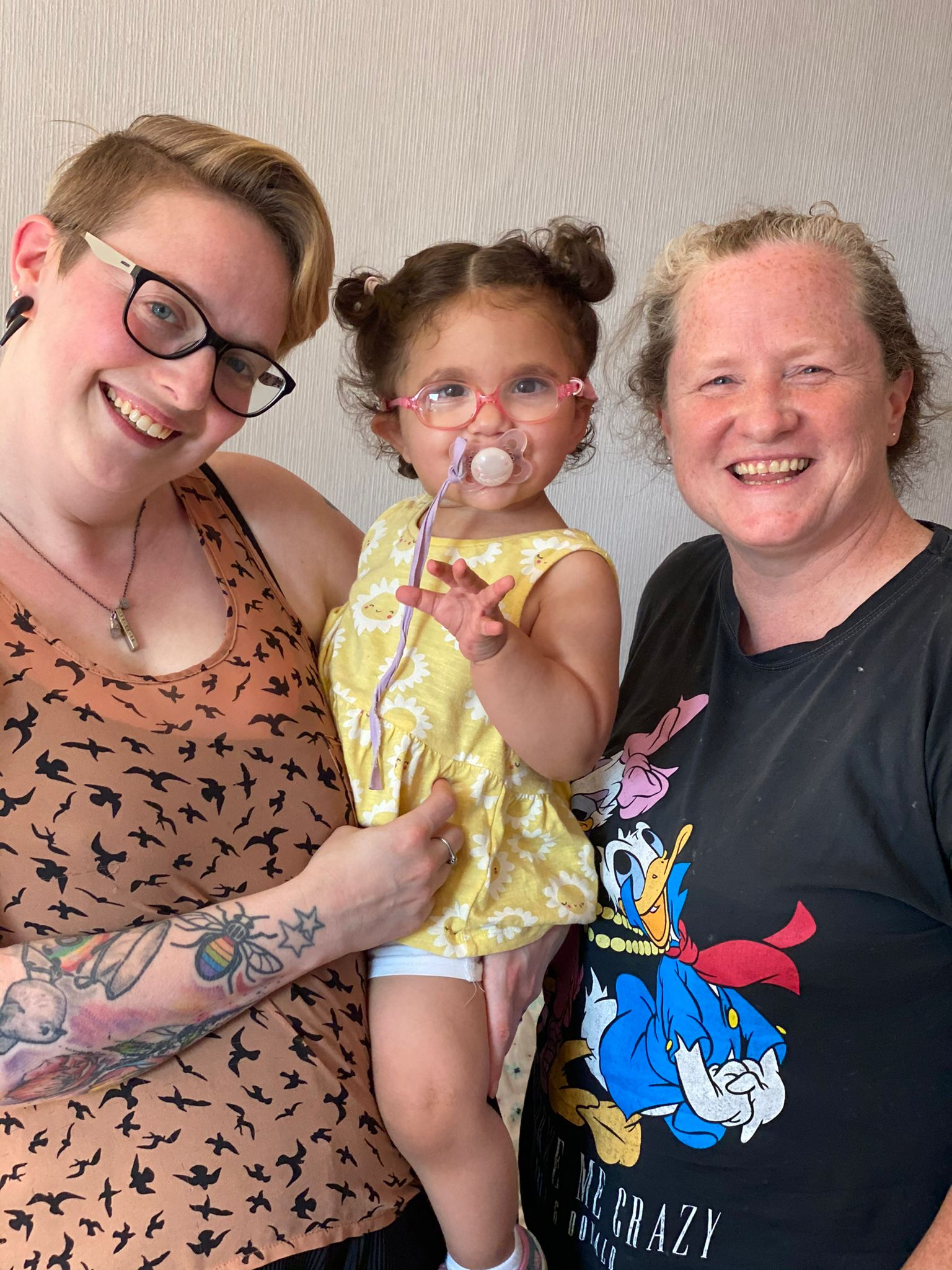 THE MATCHING PANEL AND INTRODUCTIONS
In June 2020, Emma and Ann finally reached the matching panel, where they received a unanimous "yes" to proceed. This positive outcome marked a significant milestone in their adoption journey. Following this, they began virtual introductions with their foster carer, building rapport and familiarity with their future daughter.
The virtual introductions during Covid lockdown proved to be a unique experience, as it was a novel approach for both the local authority and the foster carer. These virtual interactions allowed the couple and their daughter to recognise each other's voices and faces, easing the transition to physical meetings.
When they finally met their little girl, there was an instant connection. Seeing her crawl on the floor and look up at them melted their hearts. The initial days were filled with moments of joy and wonder as they witnessed their daughter's smiles and cute actions. The couple cherishes these magical moments, reminiscing about the bonds they formed.
THE JOURNEY OF LOVE AND TRUST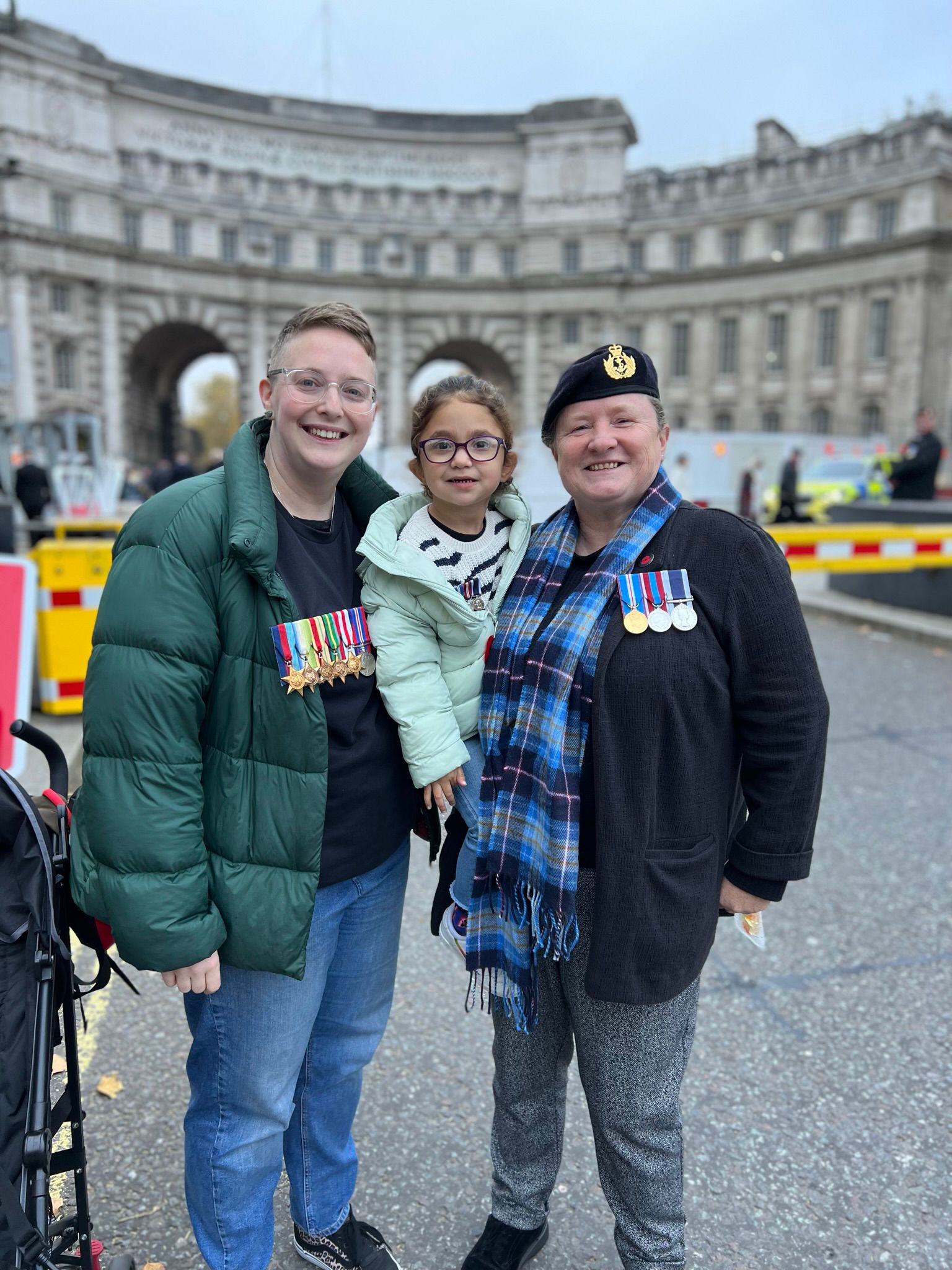 Emma and Ann acknowledge that forming a deep bond takes time, even in adoption. Understanding that they were strangers to each other, they allowed themselves to take it slow and not put undue pressure on themselves. They drew parallels with how love and connection develop in any relationship, emphasizing that it is okay if the connection does not happen instantly as it didn't for Emma.
As time passed, their bond with their daughter deepened, and love grew unconditionally. The little girl's innocent charm and small gestures continually melted their hearts. Even during challenging moments, such as sleepless nights, a single smile or hug from their daughter brought immeasurable joy and reinforced their love for her.
CELEBRATING LGBTQ+ FAMILIES DURING NATIONAL ADOPTION WEEK
Emma and Ann's journey of adoption as a military family and a loving queer couple showcases the power of love, trust, and resilience. From their initial doubts to finding stability with their social worker, and eventually forming an unbreakable bond with their daughter, their story is an inspiration to anyone considering adoption.
Their experience also highlights the unique challenges military families and LGBTQ+ couples face during the adoption process. Thankfully, SSAFA's understanding of military life and their commitment to providing consistent support made their journey smoother.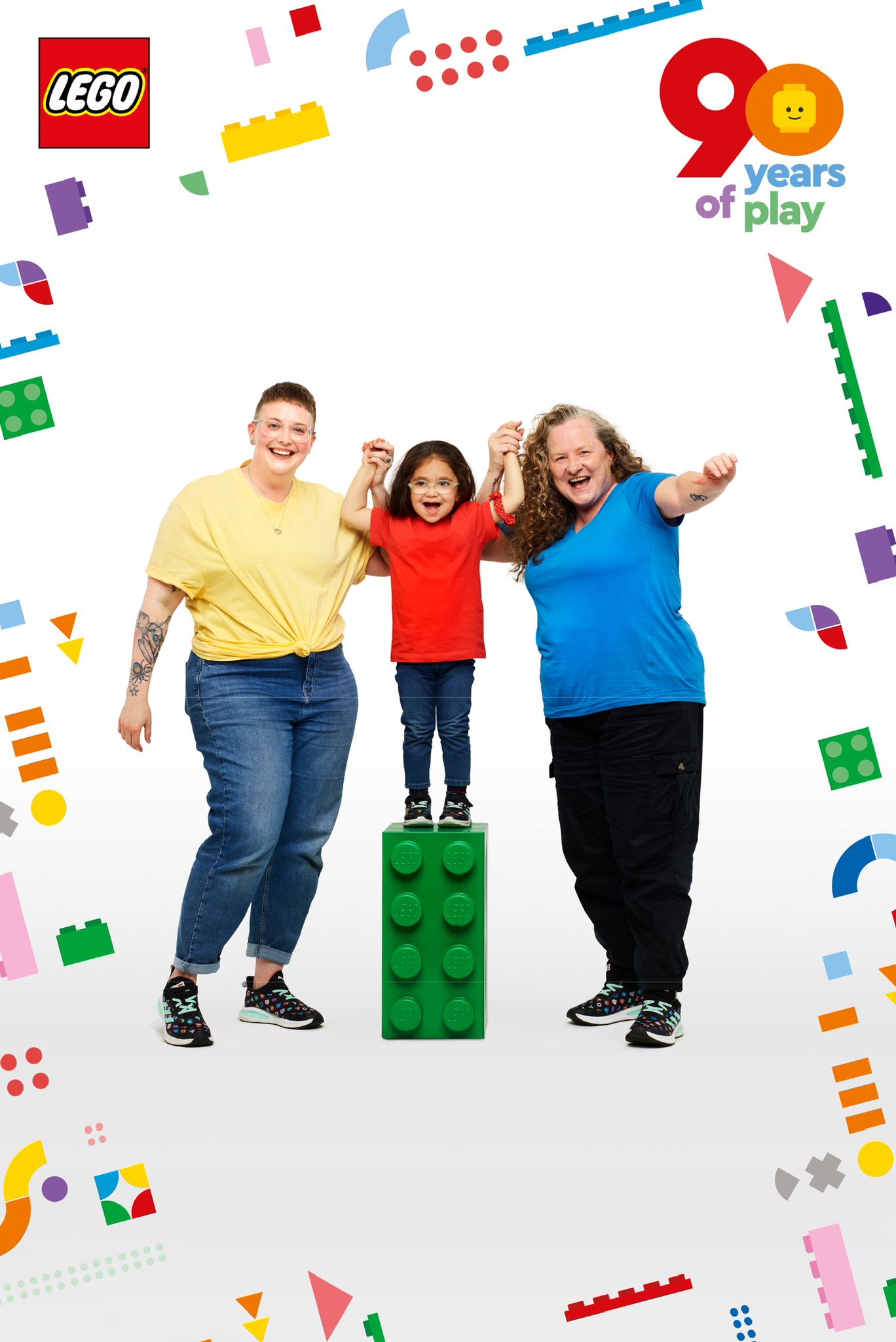 As they continue to embrace their role as parents, Emma, Ann, and their daughter are now enjoying the joys of school life and the new experiences that this brings for them all navigating parents WhatsApp groups and new friendship groups!
The journey of adoption is a testament to the power of love and the ability to form deep connections. It is a reminder that family is not solely defined by blood but by the bonds we create and nurture, especially during National Adoption Week, celebrating love in all its forms.