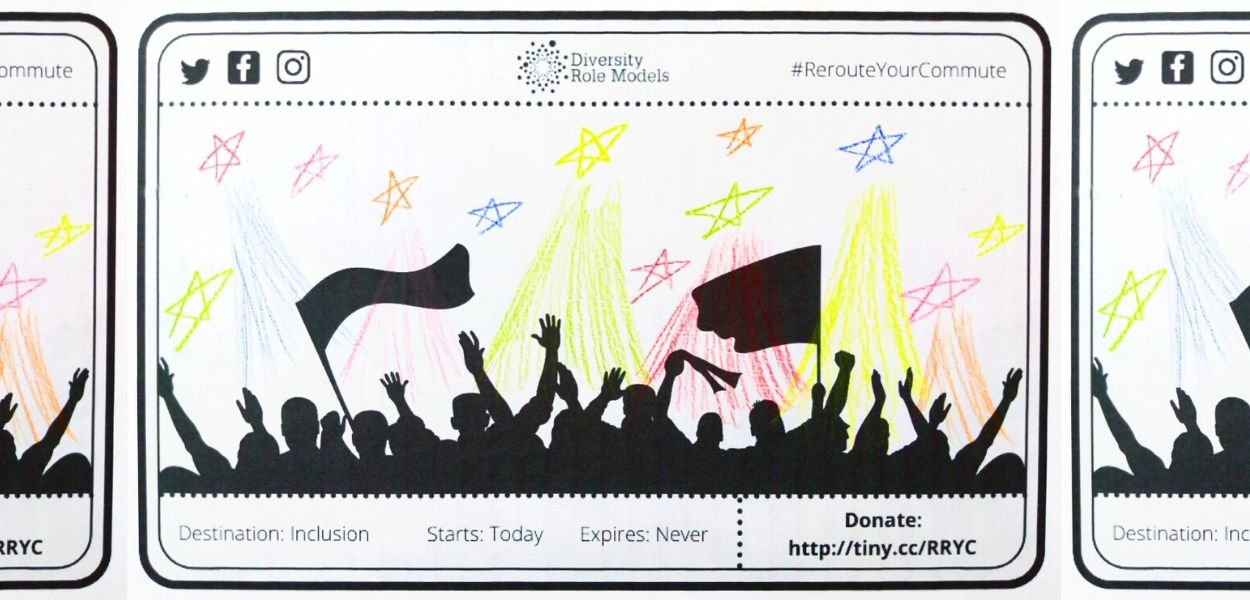 #RerouteYourCommute is raising money to support our LGBT+ inclusion workshops in UK schools in response to the impact of the COVID-19 pandemic, asking those working from home to donate their commuter travel savings to our cause so we can return to delivery swiftly when schools reopen.
As part of the campaign's promotion and to support everyone, in a small way, whose day-to-day life has been affected, we have designed this short activity for all ages to practice colouring-based mindfulness while off school/work, support parents/carers to promote inclusion at home and create content to support our fundraising efforts.
How to take part:​
In the downloadable activity pack below is our 'Ticket to Inclusion' template. Using the many flags of Pride as your colour pallete, draw a picture which tells a story of inclusion and what that journey celebrates.​
No printer? Draw your own template.
Discuss your picture with someone in 5 minutes.​
Share with us:​
We'd love to share your pictures on our social media throughout April to help us fundraise ahead of Giving Tuesday.​
If you would like to share your masterpiece with us, either:​
Take a photo of your picture and email it to 

dan@diversityrolemodels.org

​

Scan it and send the file (.jpg) to the same email address (preferred)

​
Please submit artwork only (no people/faces) as soon as possible, including written permission for us to use.​
Spend 20 minutes, either solo or together, on your picture and post it on social using #RerouteYourCommute!
Download your activity pack here!
Make a donation to #RerouteYourCommute